Join me this Friday night as I spin for a collaborative event between Neak Domi V and Sessions with Tandaleria.  I will be playing a wide selection of R&B Tunes to complement the lineup of first rate performers that are set to bless the stage.  I'm excited to feel the vibes of the live music and keep the mood set with the hits and classics playing as the backdrop to this crafted event.  It is a free event taking place at Emporium Arcade Bar. Emporium Arcad Bar is located at 1366 North Milwaukee Ave., and the doors open at 9PM. 
Click on the Flyer Below To RSVP on FB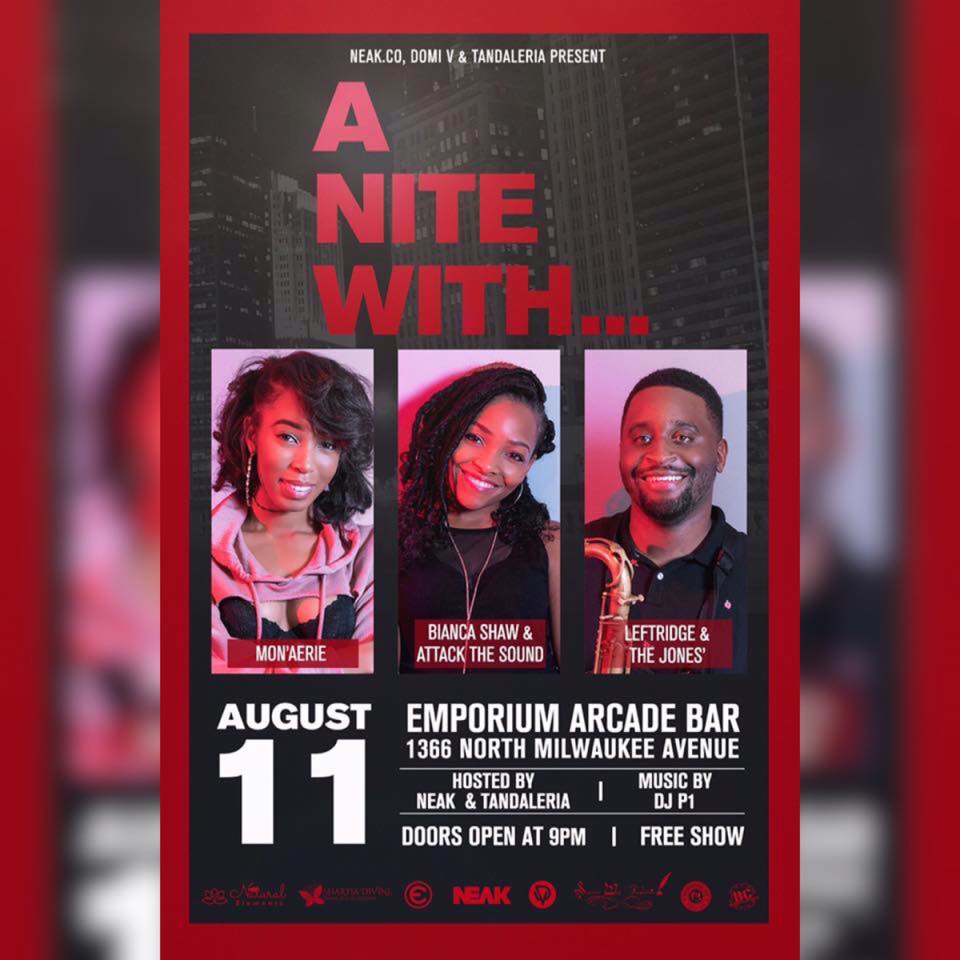 Here is a Pregame Mix to get you ready for the show!